CSG is a member of the INTAGE Group
Since 1960, the INTAGE Group has been a pioneer and leader in the field of marketing research in Japan. INTAGE creates globally unique and innovative business models that combine marketing know-how with IT solutions.
INTAGE, with its headquarters located in Chiyoda-ku, Tokyo, has more than 1,000 employees and is now listed on the first section of the Tokyo Stock Exchange since March 2009
"The power of information" is the driving force that has supported INTAGE's growth. This actually comprises three factors: the power to collect information, the power to process and analyze information, and the power to transform information into value.
The INTAGE Group's core service areas are Marketing Research and Consulting based on the collection of various types of data, research know-how, data analytical skills, etc. System Solutions that provide unique system services backed by system development technology, industry expertise, etc. With our deep understanding of integrated marketing, we solve clients' business problems and provide them with new business models by integrating our research skill, systemization technology, industry and business knowledge, consulting, and other forms of expertise to provide information useful for making decisions. These have earned them the deepest trust of their clients in Japan and around the world.
Since August 2013, CSG has become a member of the INTAGE Group of companies.

WIN/Gallup International
The WIN/Gallup International is the leading association in market research and polling worldwide.
It is made up of 77 largest independent market research and polling firms in their respective countries with a combined revenue of over €500 million, covering 95% of the world's market.
With only one member agency per country, CSG was successfully selected by the Association as their member in Hong Kong since 2011.
Through WIN/Gallup International, CSG can easily access to the market expertise, profound local/ regional knowledge and branded solutions with the collected experience of leading market research professionals around the globe for a wide array of international research projects.
In particular, the Association has renowned experts in public opinion, Third World issues, advertising and media research as well as commercial research such as IT/telecommunications, healthcare, retail, economics, corporate research and so on.
Ngong Ping 360
Ngong Ping 360 is destined to be one of Hong Kong's 'must see' tourist attractions on Lantau Island. Preserving the natural ecological environment and features of the Ngong Ping area and converging the custom and culture of the Lantau Island, Ngong Ping 360 is sure to refresh your body and enlighten your mind, as soon as you step on the Cable Car.

Turnkey Solution

Turnkey Solutions provide organisations and their network supply-chain partners with a unique and dynamic web-based platform that simply and affordably distils complex sustainability data. We enable organisations to understand, measure and manage their carbon footprint across the supply-chain with robust visibility and powerful insights.
Dialogue Experience
Dialogue Experience dedicates to engage people of differences to create social impact! By providing innovative Impactaintment (Entertainment with impact) and transformation training experiences through DARK and SILENCE platforms, it brings new perspective of social inclusion, diversity and equality to general public, corporate, tourism and education sectors of the community.

i Dance
People choose to express our feelings through body movements and thus when we are excited, we will dance naturally. Dancing is an inborn instinct that we all have inhabited. Dancing can help to grow our body healthily, increase our beauty, enhance our creativity, express our emotions and improve our social skills. "i Dance I Change" has always been the belief of i Dance. Since the first set up of i Dance in 2009, being customers centric has always been the core value to drive us to grow everyday.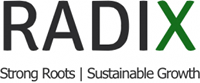 RADIX
Radix Consulting is a management solution consulting company that offers unique and empirically-verified solutions to help employees and companies achieve healthy, sustainable success through growth. Our four main practice areas are Leadership Development, Executive Coaching, Team Efficacy and Talent Management. We are passionate about bringing efficient and lasting solutions to clients, solutions based on the latest research and professional insight. We are constantly expanding our knowledge of relevant cross-disciplinary studies, the traits and behaviors of high performers, the cultures and sub-cultures of great companies, human behaviors, megatrends, and other cutting-edge subjects. We are especially adept at sourcing ideas and customizing them to squarely match our clients' needs.